Bus Rapid Transit (BRT)
SYSTRA is one of the world's leading companies in the operation, system design and civil engineering of rail transit, tramway, guided bus and BRT. SYSTRA is particularly experienced in the planning strategy and system design of the BRT project. SYSTRA is the only engineering company in France that has mastered the technology of all guided systems.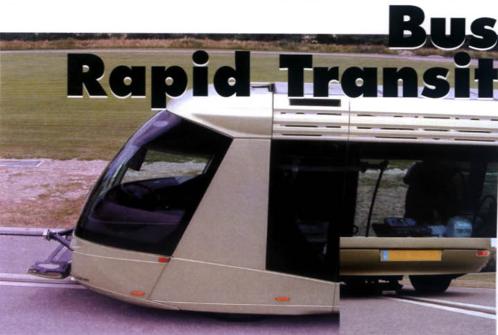 SYSTRA's technical services in the BRT project include:
- Development research and planning strategy
- Passenger flow and revenue forecasts
- System design and project implementation
- Operation plan and operation mode
- Intelligent transportation system (ITS)
- Economic and financial assessment
- Ticket vending and faring system design
- Transfering mode research and design
- Transferring hub design and evaluation
France
Project TEOR includes the planning and design of three BRT system lines. The project has been launched since 1996. The lines, which run through the center of Rouen, use dedicated bus lanes, fully closed roads and a system of stop - by - sight guidance. By the end of 2006, the network had reached 26 kilometers, with 42 stations.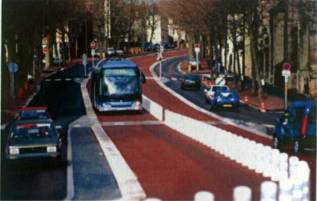 SYSTRA undertook the design of a BRT system,which connects the east and west of the city and enjoys the right of way locally.
The project was launched in 1990 and includes an integrated transport planning and feasibility study. At the end of 2000, a 14 km guided BRT system was planned and designed. And SYSTRA recommended the choice of rubber wheel system, which is mostly on the closed road. SYSTRA provided technical support to the client throughout the project.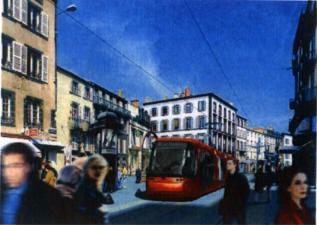 Saint Denis de la Réunion
SYSTRA carried out a feasibility study and design for a BRT system transport corridor linking the north and west of the island.
SYSTRA finished the BRT system corridor design for Rillieux area, including the reorganization of bus line planning.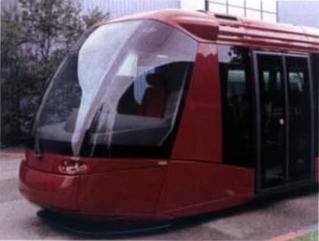 In early 1991, SYSTRA prepared an evaluation document for the Caen urban transportation project. In 1993, a feasibility study was carried out on the city's first TVR system, which included a 15.7 km-long dual-mode guided BRT system. Since then, SYSTRA has provided technical services in the project such as preliminary design, construction design review, equipment debugging and system commissioning test.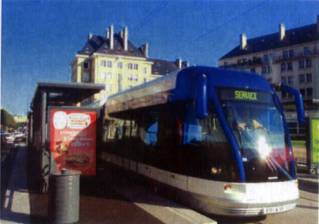 In 1997, SYSTRA was entrusted to design the rolling stock and platform for the 11km long TVR guided bus system for Nancy Line 1. A set of TVR rubber wheel system is selected which can be operated either by the guidance mode or by the road mode. SYSTRA also participated in the system commissioning test. The system was put into revenue service in March 2002.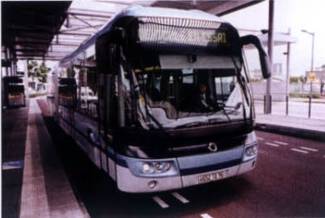 SYSTRA carried out the feasibility study for a 7 km long closed transport system for linking Cannes-Le Cannet-Mandelieu and La Napoule, and as well as the comparative analysis and evaluation of bus, guided bus and rail transit.
SYSTRA is responsible for the system design and technical services for construction phase for the 6 km long fully enclosed BRT line.
SYSTRA conducted a feasibility study on the adoption of mass rapid transit system in Mulhouse. The scheme comparison and economic analysis of TVR guided bus (BRT) and tram were carried out.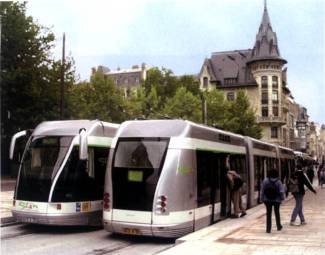 SYSTRA is conducting a feasibility study for a fully enclosed rapid transit system from a network planning perspective to connect the northern and eastern suburbs of Paris。SYSTRA made planning and evaluated different modes of transportation, including guided bus (BRT) and tramway/light rail systems.
The Waldmarne project in Paris is a 12.5 km BRT transport system using the Translohr rubber-wheel guided bus system. SYSTRA is responsible for the passenger flow assessment, economic analysis, system design and technical support during the implementation phase of the project.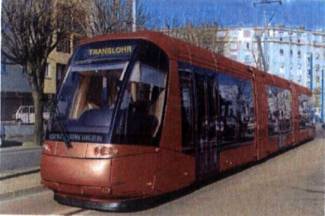 Britain
SYSTRA is in charge of research into a proposed 24km BRT network, connecting the cities of Crawley, Gatwick and Horley by bus and guided bus lanes. The project uses low-floor vehicles and is equipped with an electronic real-time passenger information system.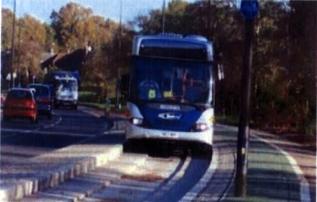 SYSTRA is involved in the research of restructuring and retrofitting of the bus network, participates in the design and development of "quality bus corridor", which includes bus priority measures and real-time information system.
Bradford Corridor Bus Infrastructure Study
SYSTRA is responsible for the study of five transport corridors, including bus lanes, bus gauge, signaling priority, guided buses and other infrastructure improvements.
Translink system is a high speed, high frequency, reliable and high quality transportation system that connects Houghton Regis, Dunstable and Luton in order to provide a special bus service, which can run on its own tracks and also on public roads.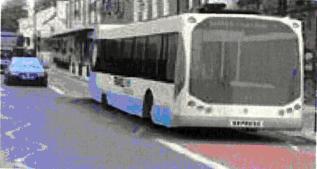 Vietnam
SYSTRA is responsible for the feasibility study and preliminary design of the urban transport development plan, which mainly includes the design and study of two BRT system lines with a total length of about 30 km.
SYSTRA combined the existing bus services, designed and developed an integrated bus and BRT system.
Brazil
SYSTRA is in charge of Curitiba's transport planning study, which aims to speed up the construction of four BRT lines.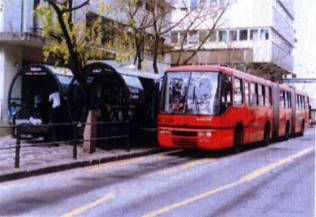 Colombia
SYSTRA is responsible for the concept design of the integrated mass transit system (IMTS). The Pereira-Dosquebradas - Virginia traffic corridor was studied by using BRT system, which made it a priority corridor.
SYSTRA is responsible for the design of the integrated mass transport system (IMTS), conducted a conceptual study for four priority transport corridors planned to use the BRT system.